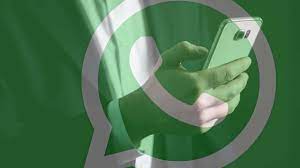 Have access to all the information with the application to Clone phone (Clonare telefono)
Spying with a cellular phone is easier these days than it absolutely was a couple of generations ago. Even though telephone companies made gigantic attempts to help keep telecommunications safe, there may be always some flaw that could be exploited. In addition, using the multitude of satellites, the quantity of knots inside the transmission as well as the complexness from the communication group, any transmission could be discovered and intercepted if you possess the correct tools.
Cell phones take care of an impressive level of information, there are actually millions of information vacationing with the method with an incredible velocity, and likewise, they hook up at so many things that they may easily be intercepted and in this manner, acquire their codes and duplicate it. You only need to have the correct application as well as the required details to obtain your hands on the indicate, afterward every little thing is much simpler.
Not every person understands How to clone a phone (Come clonare un telefono) effectively and without needing to download or set up apps on it. Using this method complicates the method a lot more, as it is essential to gain access to the objective cell phone to be able to execute the corresponding setups. It's often accomplished via remote units, but it's nonetheless a tricky enterprise. Other companies, as is the situation, utilize techniques a little more innovative and great, allowing you accessibility cellphone is the necessity to get hold of it bodily. This method is a lot more safe considering that it could be accomplished from another location with just the telephone variety as well as without this.
Great things about creating a Cell phone clone (Clonare cellulare)
Possibly, should you handle categorized or important info in your business, you will want to maintain your staff members below monitoring, so possessing their corporate cell phones cloned might be a safety calculate, at least you ensure that they can do not use them for non-function stuff. In the same manner, it could be very helpful for moms and dads. Due to the rise of social networks, and the quantity of annoying factors that are readily available in it, having your children's telephone cloned could be a great technique to know what methods you will be in preventing any issues in advance.
Several software to Clone phone (Clonare telefono)
When you will find many software that provide Cell phone Replicate, not every them function, and some are exceedingly high-priced. A very important thing is to get the best feasible program that is the very least intrusive and this deals with to provide accessibility details that pursuits you within a subtle and successful way.